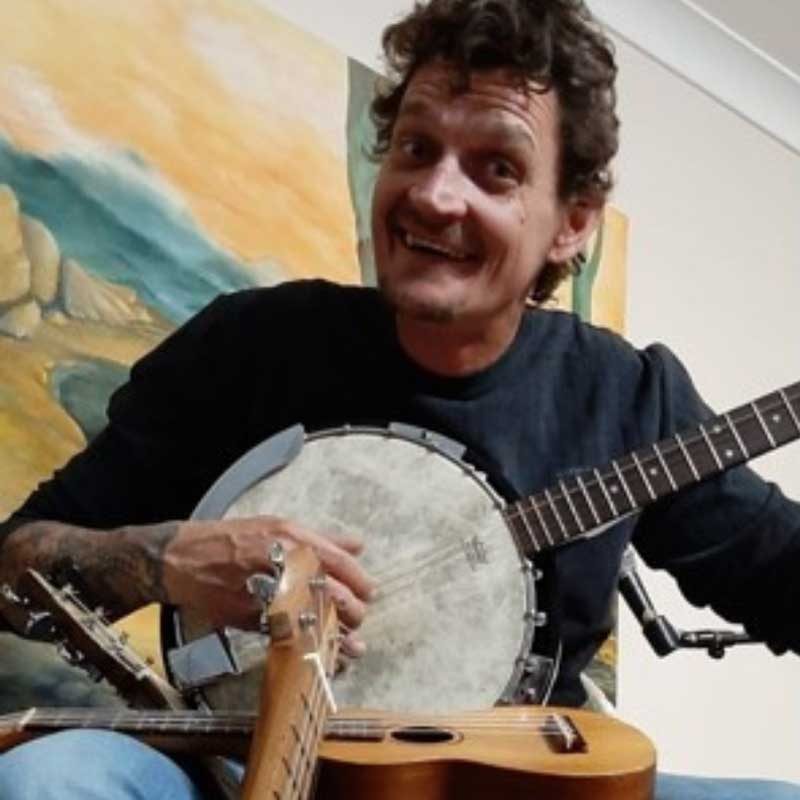 Instruments:
Banjo, Slide, Ukulele, Resonator Guitar, Mandolin, Cigar box
Level:
Intermediate, Beginners
Available Days:
Thursday
Genres:
Traditional blues and roots
Lessons start any time regardless of school terms. To inquire about more teachers or other available times, please follow the "Register now " button.
Nathan Petersen is a journeyman musician. His street kid busking roots blend with his respect and understanding of traditional blues and roots. An astounding talent for banjo and slide guitar, Nathan plays and writes about what he knows best, surviving on the edge and teaching people to have a damn fine time doing it.
Nathan, as a solo performer is a musicians musician, his skills on his instruments and his compositions leave a lasting impression.
A founding member of the eclectic duo/band "Two Tears in a Bucket" who have performed at most major festivals on the East Coast of Australia.
Nathan has played guitar and performed since childhood. He has years of street performance experience as well as studying with exceptional teachers like Rick Nankervil at the Northern Rivers Conservatorium of Music.
As a teacher Nathan aims to teach his students the fundamentals as well as inspiring them to express their individual creativity and explore their own ability to learn.
Available to teach Banjo, Resonator Guitar, Mandolin Ukulele, Cigar box and most other weird and wonderful stringed instruments.