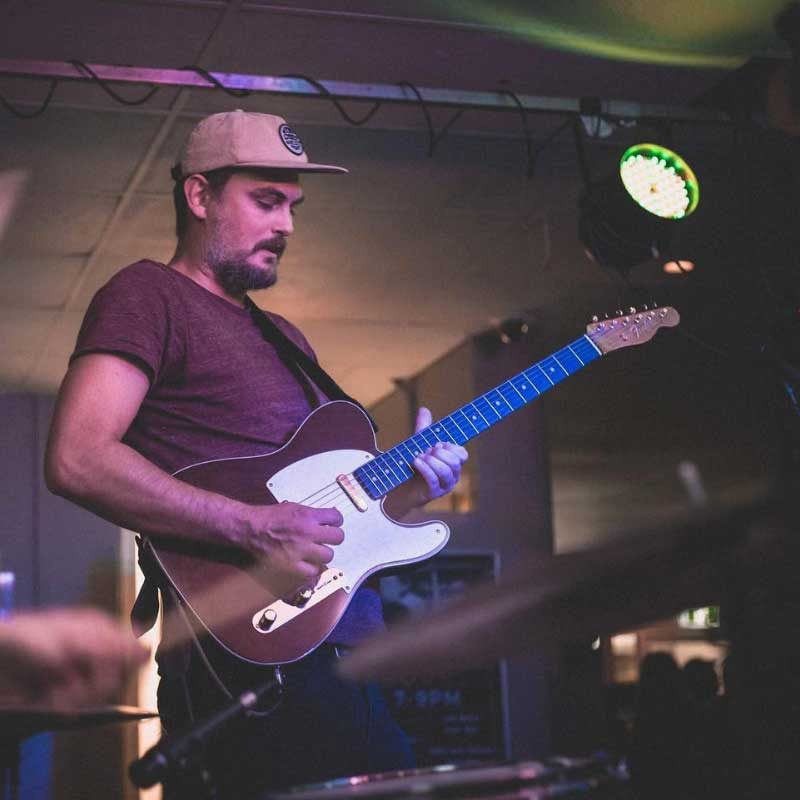 Instruments:
Bass, Acoustic Guitar, Electric Guitar
Level:
Intermediate, Beginners
Available Days:
Tuesday
Genres:
Blues, Rock and Funk
Lessons start any time regardless of school terms. To inquire about more teachers or other available times, please follow the "Register now " button.
Nic has been performing and teaching Guitar and Bass in the local area for the last 18 years. He studied a bachelor of contemporary music at Southern Cross Uni that was completed in 2011. He has a great knowledge of Blues, Rock, and Funk styles of music. Nic's live performance experience is extensive, touring the country with different bands over the years gives him great insight into the live music industry. He is currently performing with bands Pink Zinc, Marshal and the Fro, Dan Clark, Jock Barnes, and the Majestic Knights. Nic has also been hosting the Lennox Hotel jam night every week over the last 10 years.