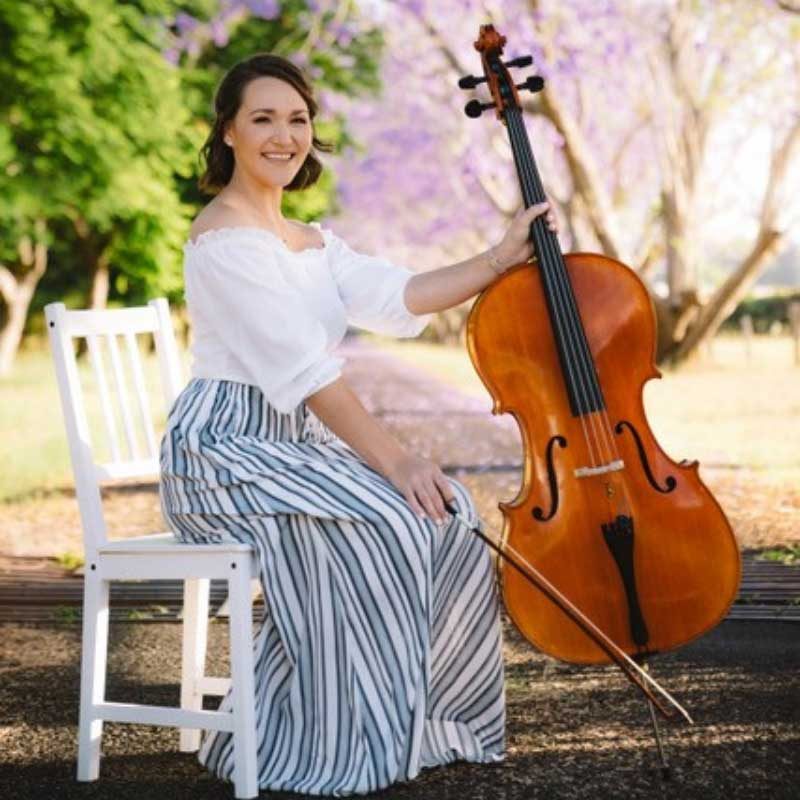 Instruments:
Cello
Level:
Intermediate, Advanced, Beginners
Available Days:
Friday
Genres:
Classic and Modern
Lessons start any time regardless of school terms. To inquire about more teachers or other available times, please follow the "Register now " button.
"Zoe began her cello education in Parkersburg, West Virginia at age 3 studying the Suzuki method from awarded teacher and cellist, Cynthia Puls. Through high school she sat front desk as either Principal or Assistant Principal for 4 years in the West Virginia All-State Orchestra and enjoyed participating and leading in honours orchestras and chamber music events across the USA and Canada such as the Mark O'Connor String Camp. 
She continued studying cello in university and balanced private study with regular participation in various quartets, trios, orchestras, and pit ensembles from which she gained invaluable ensemble skills and performing experience. In 2017, Zoe graduated from West Virginia University with a Bachelor of Music in Composition with honours.
After completing her music studies at WVU, she moved to Australia where she has made a home in the Northern Rivers music community. She enjoys performing on the cello with the Lismore Symphony Orchestra, the LSO Quartet, The Amatori Orchestra, a piano trio, and has recently joined an all-female A Cappella Octet called Syrinx. In addition to private tuition she is enjoying her second full year of teaching at Shearwater, The Mullumbimby Steiner School where she educates nearly 50 primary-aged pupils on string instruments. 
Her teaching style mixes Suzuki conventions with her passions for teaching music theory, composition, and western music history. Her approach is tailored uniquely to support the learning outcomes of the student and her aim is to foster a positive and educated musical growth.
Her favourite music styles to play on the cello are Baroque and 20th/21st Century music, and her favourite type of music to listen to is works by Maurice Ravel and other French, romantic-era composers."