RESONATOR MUSIC was born in 2020 followed by a family dream in having a music shop in Ballina.
We are here to re-define the meaning of the shopping experience because we're not only selling guitars and drums. RESONATOR MUSIC is much more than that. We are passionate about the music, dedicated to the community, and we are an innovation in the music field.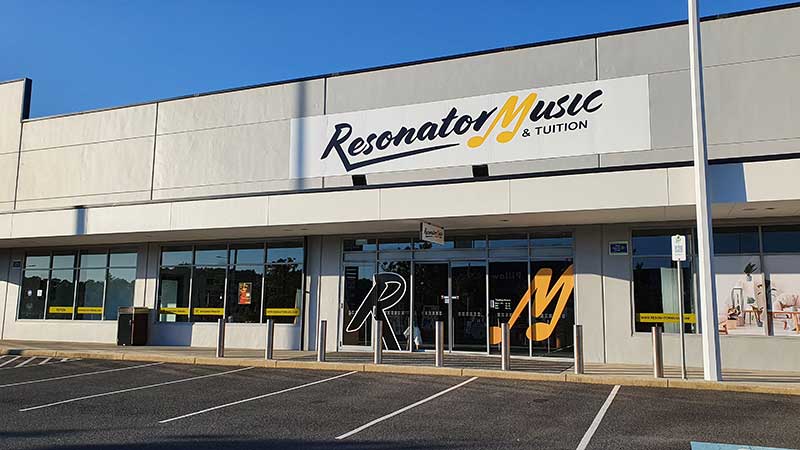 Resonator Music has the goal to create a music hub that caters to the "forgotten" musicians, the busy music teachers, the amateurs, the retirees, the professional musicians, and even the musicians with limited mobility. In the layout of our store, we have made sure accessibility is a priority providing wider walkways and wheelchair accessible classrooms.
As locals supporting locals, we want to allow the community to be part of what we do. And amazingly enough, our dream has come true.
Starting from scratch where the music scene didn't have space for expansion, Resonator Music got to get recognition in the community, participating, supporting, and sponsoring:
Music competitions from local Primary schools.
Regional Music Clubs as Ballina Country Music Club, RSL Club in Ballina, Ballina Ukulele Club, and Men Mental Health Association.
Regional Music Festivals as Ballina Idol, Country Fest, and Cooly Rocks On in Queensland
International 7th Annual Teach Music Week, and Kids Music Day (Giving free lessons for a week, and promoting in the region)
And making part of Make Music Day (creating the Battle of The Concert Bands, with the participation of Tweed Head, Ballina, and Lismore Concert Bands in 2021)
In 2021 Resonator Music was awarded as the Best Retail and Personal Services Business in the Ballina Shire Business Awards, recognizing our Manager Daniel Crandon as an Outstanding Business Leader.
OUR VISION
Inspiration and innovation.
OUR MISSION
To give a stress-free experience.
OUR VALUES
Respect, entrepreneurial spirit, passion, community, excellence
Resonator Music & Tuition offer the best music tutors on the Northern Rivers. All our tutors are professional accredited educators and well-recognized musicians. All of them with current Working With Children Check in Australia. Some of them only offer individual lessons, and others offer group sessions with a maximum of 3 students per lesson.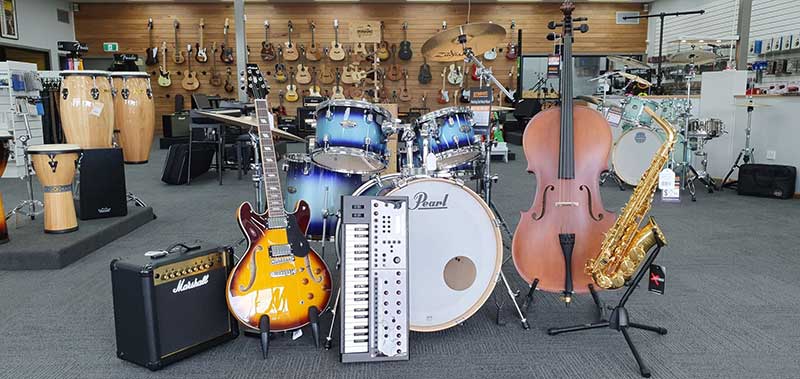 Our music lessons cover the following instruments:
Bajo
Cello
Clarinet
Double Bass
Drums (Acoustic and Electric)
Electric Bass
Flute
Guitar (Acoustic, Electric, Resonator, Slide guitar)
Harmonica
Music Theory
Mandolin
Percussion (djembe, bongos, congas, etc)
Piano & Keys
Production
Recorder
Saxophone
Trombone and Trumpet
Ukulele
Violin and Viola
Vocals / Singing
PARTNERSHIPS & REGISTRATIONS
Resonator Music is partners with The International School of Music Ballina (ISM), which has its own organizational culture, principles, values, times and prices. ISM is managed by Mali Heflin. She is running the music classes for kids from 2 to 7 years old. ISM has its own equipment and teachers.
Resonator Music is provide special music services for people with special need through NDIS, DAISI (Ballina), and Music Therapy Specialist.
The NSW Government helps the kids to get creative with the new Creative Kids program. Resonator Music is part of this program, and we receive creative kids voucher for Music Lessons.
Hear more about tuition: https://www.resonatormusic.com/tuition
EDUCATIONAL INSTITUTIONS
We offer an outstanding service to prep, primary, secondary schools, colleges, universities and tertiary institutions. Our professional team is ready to assist with any enquire, and they are ready to visit the institution at any time for any installation needed, system design, after sales support, instrument servicing, repairs, etc. We offer a personal experience for the teachers, school directors or any other person or team in charge of the musical instruments order.
Our catalogue include all the musical instruments required by the educational institution or teacher, which contain keyboards and pianos, wireless microphones, sheet music and books, drums and percussion, amplifiers, guitars and bass, orchestral, woodwind and brass, software and plugins, live sound and lighting, DJ and electronic.
REPAIRS
We offer maintenance, repair, and modification service for all your musical instruments and equipment. Including guitars, basses, violins, cellos and other fretted instruments, Woodwinds, Brass, Amps, PA, Pianos, etc.
We receive repairs 7 days a week.
INSTRUMENTS HIRE
If you need to hire an instrument, we use Studio 19  (https://www.studio19.com.au/whyrent/) as our partner.
The minimum rental period is six months. Unless you have purchased the equipment, you are required to continue renting for six months. After that period, you are welcome to return the equipment. If you choose to return the equipment during the minimum rental period, you will need to pay the balance of the rental charges of the minimum rental period.
Payments are debited on a set date each month from your nominated bank account or credit card (Mastercard or Visa). If the date falls on a weekend or public holiday, the payments will be debited on the next day.
GIF VOUCHERS
Resonator Music & Tuition offers gift cards for sale in any denomination. You can redeem your gift card in store or online.
CREATIVE KIDS
As a registered provider for the Creative Kids program, you can redeem your voucher with us and
let your child develop new skills. Enrol them in a new activity so they can create something great.
For more information regarding the Creative Kids program, visit  http://service.nsw.gov.au
Create something great. Claim your $100 Creative Kids voucher today.
ROOM HIRE
Resonator Music have 4 available music rooms for hiring. The rooms are soundproof, and available Monday to Sunday in trading hours.
Do you need to know more? Contact us to tuition@resonatormusic.com